US Department of Transportation Number : USDOT Number lookup
USDOT Number Lookup :: US Department of Transportation  as an interstate operating authority and also as a unique identifier which is linked to a moving company which performs interstate moves and transactions. It is assigned by the Federal Motor Carrier Safety Administration or FMCSA.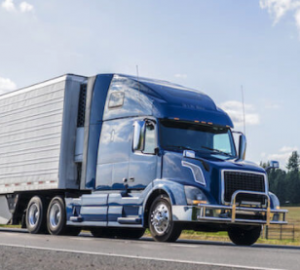 If you apply for a USDOT number when you operate in the US, get a copy of the required forms or you can call the main FMCSA contact number which is 1-800-832-5660 and have the forms mailed to you.
How to  USDOT number Lookup?
You can searching information by
USDOT Number >> USDOT Number by Code
MC Number >> MC Number by Code
Companies Name >> Lookup USDOT Number by Company name
Can you identify the need for either a USDOT number and a MC number?
A USDOT number marks moving companies operating in interstate business while an MC number is linked to a carrier who carries and transports regulated commodities for hire in interstate commerce. In this context, Interstate commerce is defined as traffic, trade or transportation in the United States.
All interstate movers have to fulfill the requirement of acquiring and then displaying their USDOT number on their commercial vehicles. But not all moving carriers need an MC number.
But moving companies that do the business of being for hire carriers that have passengers or carry federally regulated commodities across the state boundaries, are required to get an interstate operating authority MC number.
So, in effect, all moving carriers across the United States need a USDOT number but not necessarily a MC number.
What are the guidelines for USDOT numbers?
They are required if your carrier is involved in interstate commerce and meets the following guidelines:
1) Your vehicles are over 10,000 lbs (GCWR, GVWR, GCW or GVW).
2) If your vehicles transport between 9 to 15 passengers (including your driver) for compensation, whether directly or indirectly.
3) Your vehicle transports hazardous materials that need an interstate commerce safety permit.
4) When business is conducted between a place in and out of a state (including locations outside of the United States).
5) Between two places in a state through another state or another place outside of the United States.
6) Between two places within a state, as part of a trade or sale that originated outside of the said state or outside of the United States.
It is the responsibility of the owners of the carriers or the drivers to know their USDOT numbers. Be sure sure to inform your employees and contractors with the correct and complete registration data before sending them off on the road.
What is FMCSA SAFER?
Federal Motor Carrier Safety Administration or FMCSA is an agency within the US Department of Transportation which has the objective of minimizing, if not, eradicating injuries, crashes and mortalities from accidents involving large buses and trucks.
The FMCSA even awards grants running into millions of dollars to educational institutions and states to support and encourage commercial motor vehicle (CMV) safety. It has always been a policy of the US Department of Transportation to reinforce safer transport mechanisms for the whole nation.
To pursue its safety objectives on a top level, the FMCSA has made use of SAFER (Safety and Fitness Electronic Records), a user friendly searchable online database which the agency itself maintains. It has the vigorous and important mission to help businesses and citizens be better informed before they make decisions about what carrier or transport company to negotiate with or to patronize. They will base their final selection on the basis on whether these motor carriers are optimizing or carrying their internal safety and risk management standards.
A massive registration of US transportation users of the SAFER mechanism will also also make trucking or bus companies which operate intrastate or interstate conscious and more responsible with the implementation of safety standards among their vehicles and crew. Their vehicles should be properly maintained and their employees should be regularly updated with training and audited frequently for their safety skills consistency. These companies will not be complacent anymore with safety protocols, lest their company will be suspended or blacklisted (after continuous red flags and violations) and businesses and passengers will be patronizing their competitors more.
The FMCSA, when constantly using the SAFER system, will be able to pinpoint effectively trucking and bus companies which have negative records on the road. In effect, the agency will then focus most of its energy on monitoring these wayward and scalawag companies until they see no reason for them to continue operating and risk catastrophic accidents to happen on the road because of their irresponsible performance.
SAFER might just save a lot of merchandise being transported, and more importantly, several lives are not imperiled because of the essential data it collects. The information gathered are taken from existing US government databases and they can be accessed by anyone who registers into the SAFER mechanism. Concerned sectors like the transportation industry and the general public will be updated with the latest data on what are the safest trucking and bus industries to transact with or to ride on.
Registration into the FMCSA SAFER system allows the user access not only to safety data, but also to register for a USDOT number, payment of fines online, request for company safety profiles, question FMCSA data using its DataQs mechanism, connect to the Hazardous Material Route registry, and many more services.
SAFER also provides capabilities for both fixed and mobile roadside inspectors to inspect passing vehicles and drivers for their historical accident and violation records and general credentials.
Without doubt, road safety statistics will be at their safest levels if regular users of Commercial Motor Vehicles register into the FMCSA SAFER system immediately.